Can Social Science Teach Congress New Tricks?: Addressing the Need for Educational Support Dogs in Classrooms
Volume 97
By Elaina H. Wilson
In the United States, children with disabilities are afforded protections in three federal statutes: the Individuals with Disabilities Education Act; Section 504 of the Rehabilitation Act of 1973; and the Americans with Disabilities Act of 1990. However, these laws fail to provide for educational support dogs in public schools, despite the common and successful use of educational support dogs in other countries. The success of educational support dogs abroad is not suprising, as recent waves of social science research make clear the benefits of dogs in schools, from increased productivity within the classroom to improved morale within the school community at large. Additionally, this research suggests that dogs in educational settings can have the biggest impact on children with disabilities. Still, these U.S. laws generally bar children with disabilities from accessing educational support dogs in public schools.
To address this problem, this Note focuses on attention deficit hyperactivity disorder, as it is one of the most common neurodevelopmental disorders in children, as well as the Individuals with Disabilities Education Act, as it allows for the most flexibility and opportunity for collaboration, compared to the other two laws affording protections to children with disabilities. Specifically, this Note urges Congress to consider recent social science understandings and amend the Individuals with Disabilities Education Act to add a provision mirroring the Companion Animals Act 1998 of New South Wales, Australia, which allows for educational support dogs in classrooms when and where school officials see fit. This provision would provide children, particularly those with ADHD and other disabilities, better opportunity to access educational support dogs in U.S. public schools and, thus, experience the multitude of benefits identified by the studies highlighted in this Note.
Full article available here:
---
What Will the "Foreseeable Future" Bring for Climate-Imperiled Species?
Volume 97
By Olivia Bauer
The Endangered Species Act (ESA) is the strongest source of federal protection for species that are at risk of extinction, and the ESA is becoming increasingly important as climate change threatens species and their habitats more than ever. In 2019, the Trump Administration amended the ESA to provide clarity and predictability when making decisions to list a species as threatened or endangered under the ESA. The Administration defined "foreseeable future" in a way that starkly limits how far into the future the listing agencies may look when assessing risks to species. Prior to the 2019 definition of "foreseeable future," the federal agencies in charge of deciding to list species under the ESA faced risk uncertainty when assessing the likelihood and magnitude of threats to species and their habitats from climate change predominantly because of scientific uncertainty and difficulty predicting mitigation efforts.

This Note argues that instead of the 2019 amendments providing the intended clarity and consistency, the "foreseeable future" definition instead weakens the substantive standards used in the ESA listing process, limits federal agencies' ability to consider climate change when making decisions on whether to provide species with ESA protections, and ultimately will push climate-imperiled species further toward the risk of extinction. To provide more effective guidance to the agencies making listing decisions under the ESA, revised rulemaking should require the agencies to explain how they deal with uncertainties and species' risk of endangerment and to apply standards consistently.
Full article available here:
---
Mandating Board Diversity
Volume 97
By Sung Eun ("Summer") Kim
California's Assembly Bill 979 (AB-979) requires companies that are based in California to have a specified minimum number of directors from underrepresented communities. A "director from an underrepresented community" is defined as an individual who self-identifies as Black, African American, Hispanic, Latino, Asian, Pacific Islander, Native American, Native Hawaiian, or Alaska Native, or who self-identifies as gay, lesbian, bisexual, or transgender. AB-979 received much attention for being the first law to mandate greater diversity on corporate boards in terms of race and sexual orientation. Senate Bill 826 (SB-826), which was introduced two years prior, was the first U.S. legislative effort to mandate greater gender diversity on corporate boards. AB-979 and SB-826 have received both intense praise and vehement criticism. The debate over the California board diversity bills raises fundamental questions about the proper role of the state in using its power to regulate corporations to advance public values. In this Article, I summarize and respond to the various legal challenges that have been raised against California's board diversity bills and argue that the precedent-setting efforts of the California legislature are consistent with the original design of corporate law in the United States, which is built on a model of federalism and state competition.
Full article available here:
---
Bostock and Contact Theory: How Will a Single U.S. Supreme Court Decision Reduce Prejudice Against LGBTQ People?
Volume 97
By Mantas Grigorovicius
In 1954, Gordon Allport, one of the nation's leading social psychologists, laid out a hypothesis explaining how prejudice could be reduced by intergroup contact. Decades later, his hypothesis became a theory with thousands of research hours behind it. Under contact theory, one of the factors that facilitates a reduction in prejudice between two groups is support of authorities or law. This Comment focuses on Bostock v. Clayton County, a recent Supreme Court decision holding that Title VII prohibits discrimination based on sexual orientation. Allport suggested that anti-discrimination laws help to "lead and guide the folkways," and this Comment explores how Bostock could do just that in the context of prejudice. Bostock will allow for more contact with LGBTQ people and, by sending a message that discrimination is not condoned, Bostock can eventually change how society views LGBTQ people. Under contact theory, Bostock's antidiscrimination protections will establish antiprejudicial societal norms and, as a result, religious groups that show animosity toward nontraditional couples may eventually begin to accept them.
Full comment available here:
---
Acquisition Entrepreneurship: One Solution to the Looming Business Succession Crisis
Volume 97
By David Nows
In the coming years, there will be a growing supply of small businesses held by aging owners that need to execute a succession plan, transitioning the business to a new owner that can carry the business forward in future years. Unfortunately, very few of these Baby Boomer-led businesses have a plan for who will take over for the primary business owner when the time comes, creating an emerging leadership crisis. However, there is an underutilized acquisition strategy that allows for a motivated and skilled entrepreneur to team with a small group of investors to search for (and ultimately to purchase) an existing small business. This paper highlights these transactions, often referred to as acquisition entrepreneurship through search funds, as a viable way to connect retirement-age business owners with an entrepreneur ready and willing to take over the business. Additionally, this paper endorses two strategies for educating entrepreneurs and investor groups on acquisition entrepreneurship, with the goal of making these complex transactions more accessible and more common.
Full article available here:
---
First Amendment Freedoms Diluted: The Impact of Disclosure Requirements on Nonprofit Charities
Volume 96.
By Bailie Mittman
Since the birth of the Bill of Rights in 1791, the freedoms protected by the First Amendment have been cherished by all members of this nation. The First Amendment provides that "Congress shall make no law . . . abridging the freedom of speech." Over time, courts have acknowledged that the freedom to speak freely means very little if the guarantee is not protected by an additional right: the freedom to associate. Thus, the freedom of expressive association stands as an essential component of an individual's free speech rights and state infringement on associative rights has the power of potentially chilling speech, especially from an organizational standpoint.
Throughout the relatively short history of the right to associate, the courts traditionally applied strict scrutiny to governmental attempts to intervene in organizations, whether such intervention be via imposing penalties on disfavored groups, requiring disclosure of membership groups, or attempting to interfere with a group's internal organization or affairs. However, in two recent cases, Citizens United v. Schneiderman and Americans for Prosperity Foundation v. Becerra, two different appellate courts found the freedom of expressive association of either organization was not infringed upon when applying intermediate, exacting scrutiny to state laws mandating the disclosure of nonprofit organizations' annual Form 990s. These forms, filed yearly with the IRS to maintain tax-exempt status, include a Schedule B that contains a list of the names and addresses of all significant donors to the organization. The plaintiffs in both cases argued the forced disclosure of these donors would chill the organization's freedom of speech rights by making it more difficult to secure donations from individuals who feared being publicly associated with organizations promoting various minority viewpoints. Ultimately, both appellate courts found these arguments to be unpersuasive and upheld the state laws.

Part I of this Note briefly discusses the history and evolution of the freedom of association before articulating what the doctrine looks like today. Part II summarizes the decisions in Citizens United and Americans for Prosperity Foundation while analyzing the reasoning used by both courts in reaching their decisions. Finally, Part III weighs the merits of this decision by considering the arguments raised by both sides both during and in the wake of the decisions. This Note concludes that the appellate courts veered away from traditional preferences of protecting First Amendment rights by upholding a state-sanctioned, non-political disclosure requirement for non-profit charities. Both appellate courts reached this conclusion by applying a less rigorous scrutiny test than that normally applied to statutes with the potential of affecting First Amendment freedoms.
Full Article Available here:
---
A Clumsy Couple: The Problem of Applying Model Rule 1.7 in Transactional Settings
Volume 96
By: Katelyn K. Leveque
The American Bar Association's Model Rules of Professional Conduct ("Model Rules") have long addressed conflicts of interest, with fluctuating degrees of stringency.1 For as long as the rules have been in place, legal scholars have grappled with how lawyers can work within the confines of the rules to serve their clients best, as well as how the rules might better align with what clients seek and expect from their legal representation. In their current form, the Model Rules address conflicts of interest in Rule 1.7. However, both this rule and the Model Rules more generally are not one size fits all. The Model Rules were written largely with litigators in mind, and thus applying them to transactional matters is often awkward and tenuous.2 In this Note, I will argue that Model Rule 1.7 should be amended to account for the differences in the ways that litigators and transactional attorneys should and do conceptualize conflicts of interest in their practices. Part I outlines the history of Rule 1.7 and its predecessors, and walks through Rule 1.7 and the comments as they exist today. Part II details the reasons that legal scholars argue Rule 1.7 is a valuable and necessary rule. Part III describes the incongruities between Rule 1.7's parameters and the realities of transactional lawyering. Part IV discusses solutions that have been put forward to make up for the drawbacks of Rule 1.7 in its current iteration. Finally, Part V offers my proposed solution to the problem of applying Rule 1.7 to transactional matters: amend the rule and create subparts that pertain specifically to transactional lawyers, who have less need for a ban on conflicts of interest.
Full Article Available Here:
---
Tort Immunity in the Pandemic
Volume 96
Betsy J. Grey & Samantha Orwoll
The Covid-19 pandemic set off a public health emergency that quickly brought doctors and other health care providers to the front line, while shuttering businesses throughout the United States. In response to the emergency, the federal and state governments rapidly created broad protections from tort liability for health care providers. To encourage businesses to reopen, some states have also provided liability protection for businesses from personal injury suits brought by patrons and employees. Congress is considering similar protections for businesses as it contemplates further aid packages. Some industries, like nursing homes and universities, are lobbying for specific immunity. This Essay overviews some of these liability shields, examines their relative necessity and value, and anticipates some of the issues that will inevitably arise as the provisions are implemented.
Full article available here:
---
Unsafe at any Campus: Don't Let Colleges Become the Next Cruise Ships, Nursing Homes, and Food Processing Plants
Volume 96
Peter H. Huang & Debra S. Austin
The decision to educate our students via in-person or online learning environments while COVID-19 is unrestrained is a false choice, when the clear path to achieve our chief objective safely, the education of our students, can be done online. Our decision-making should be guided by the overriding principle that people matter more than money. We recognize that lost tuition revenue if students delay or defer education is an institutional concern, but we posit that many students and parents would prefer a safer online alternative to riskier in-person options, especially as we get closer to fall, and American death tolls rise. This Article argues the extra stress of trying to maintain safety from infection with a return to campus will make teaching and learning less effective. While high density classrooms promote virus transmission and potentially super-spreader events, we can take the lessons we learned during the spring and provide courses without the stressors of spreading the virus. We argue the socially responsible decision is to deliver compassionate, healthy, and first-rate online pedagogy, and we offer a vision of how to move forward into this brave new world.
Full article available here:
---
An Appellate Solution to Nationwide Injunctions
Volume 96
Sam Heavenrich
District courts have issued an unprecedented number of nationwide injunctions during the Obama and Trump administrations, provoking criticism from the Supreme Court. This Article proposes a change to the Federal Rules of Civil Procedure that addresses the Justices' concerns without taking the drastic step of eliminating nationwide injunctions entirely. Specifically, this Article recommends amending Rule 65 to allow only the appellate courts to issue injunctive relief that extends beyond the plaintiffs in cases challenging a federal law or policy. In addition to the proposed Rule change, this Article offers a categorization framework for existing proposals addressing nationwide injunctions, classifying them as "Prohibitory Rules," "Inhibitory Standards," or "Inhibitory Rules." The proposal itself takes the form of an Inhibitory Rule.
Full article available here:
---
Ratification of the Equal Rights Amendment: Lessons From Special Elections to The House of Representatives in 1837
Volume 95
John Vlahoplus
In 1837 the House of Representatives considered a governor's attempt to include a limitation in a writ issued to fill a vacancy in representation pursuant to Article I, Section 2 of the Constitution. The Representatives agreed almost unanimously that the limitation was unconstitutional and should be disregarded as mere surplusage rather than invalidating the writ and the election.
This Article suggests that the similar Article V gives Congress only the power to propose amendments, without any limitation, and States the power to ratify amendments or not, without any power to rescind. Consequently, the time limit that Congress purported to impose on ratification of the Equal Rights Amendment is unconstitutional surplusage, and state rescissions are ineffective. Virginia's ratification on January 15, 2020 pushed the Amendment past the three-quarters threshold, making it a valid part of the Constitution. The Article also considers lessons from the subsequent 1837 general elections and suggests that the Supreme Court — rather than Congress — should and likely will ultimately adjudicate the validity of the Amendment's ratification.
Full article available here:
---
Upskirting, BitCoin, and Crime, Oh My: Judicial Resistance to Applying Old Laws to New Crimes – What is a Legislature to Do?
Volume 95
Michael Whiteman
As technology continues to advance at a break-neck speed, legislatures often find themselves scrambling to write laws to keep up with these advances. Prosecutors are frequently faced with the prospect of charging a defendant with a crime based on an existing law that does not quite fit the circumstances of the defendant's actions. Judges, cognizant of the fact that legislatures, and not the judiciary, have the primary responsibility for creating crimes, have pushed back. Judges routinely refuse to convict a defendant if the statute does not fairly criminalize the defendant's actions. To determine if a defendant's actions fit within a criminal statute, judges look to the plain meaning of the statute, often relying on dictionaries and other interpretive tools, because legislative histories are scant at the state level, in an attempt to discern if the law covers the defendant's actions. If the plain meaning will not encompass the "new" crime, judges often send a message to the legislature: by refusing to convict, that message is that it is time to draft a new law. This Article through an analysis of some recent cases, reviews the current state of affairs, looking at how the judiciary attempts to address "new" crimes when defendants are charged under "old" laws. It is hoped that this Article will encourage legislatures to act to curb "new tech" criminal behavior without relying on the courts to try and fit new crimes into old laws. 
Full article available here:
---
The Extremes of Rap on Trial: An Analysis of the Movement to Ban Rap Lyrics as Evidence
Volume 95
Michael Conklin
This Article is a review of Rap on Trial: Race, Lyrics, and Guilt in America. The book largely focuses on the dangers of allowing rap lyrics to be presented as evidence in criminal trials. The authors posit that the fictitious and hyperbolic nature of rap lyrics are misrepresented by prosecutors as autobiographical confessions that document illegal activity and violent character traits of defendants. The authors compare rap to other musical genres and conclude that racism is the underlying cause for why the genres are treated differently in court. The authors also advocate for evidence nullification and argue for a complete ban on all rap-related evidence at trial. This Article assesses both the strengths and weaknesses of the evidence presented to support these claims. Furthermore, this Article discusses pragmatic issues such as how the author's advocacy for their more extreme proposals may be counterproductive to enacting their more reasonable proposals.
Full article available here:
---
Saving Money on Health Insurance Just Got a lot Easier . . . Or Did It?: The Preserving Employee Wellness Programs Act and its Impact on the Future of Employee Health
Volume 95
Zachary Maciejewski
This Note addresses the growing use of employer-sponsored wellness programs in the American workplace and the concomitant harms and risks these programs impose on employee privacy and insurance costs. Specifically, this Note analyzes the Preserving Employee Wellness Programs Act (PEWPA)—a proposed law that would allow employers to require employees to disclose genetic information to qualify for an employer-sponsored wellness program (and the program's associated insurance premium benefits). This Note ultimately argues that employees and employee advocacy groups must work to thwart PEWPA to preserve employee privacy in the face of mounting corporate pressure to alter the structure of employer-sponsored health insurance.
Full article available here:
---
Rethinking the Highway: Integrating Delivery Drones into Airspace Above Highways
Volume 95
Daniel Thompson
It is no secret that drones are occupying the skies, but where are they supposed to fly? Drones will need to share airspace with other aircraft, and, eventually, other drones. Considering that drones come in different shapes and sizes and serve different functions, businesses and lawmakers should coordinate to propose creative solutions. This Note proposes one such solution: municipal, state, and federal governments should lease the airspace above roads and highways to develop an infrastructure capable of supporting the unique characteristics of delivery drones.
Full article available here:
---
A Coffee Break for Bitcoin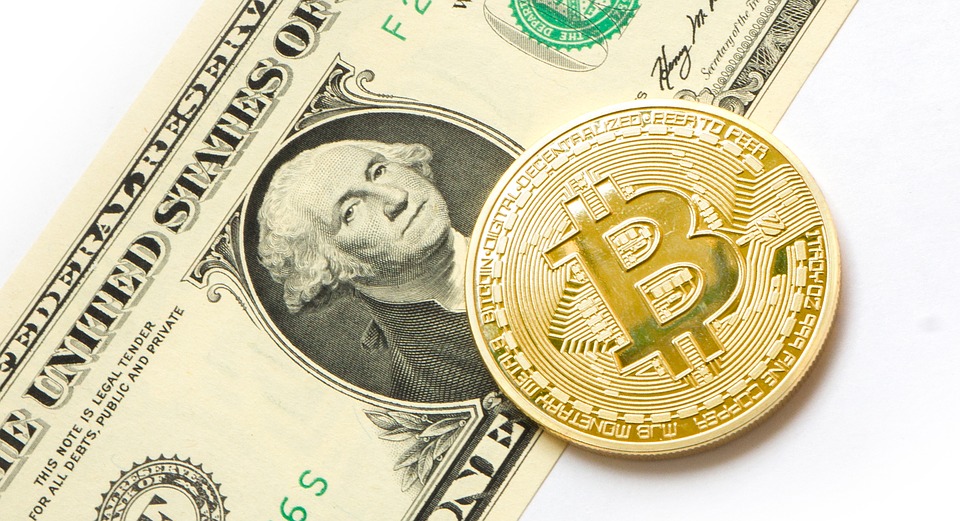 Volume 95
Margaret Ryznar
For many, the appeal of bitcoin is in its detachment from government regulation. However, the Coffee bonding theory, which initially arose in the context of foreign stocks, suggests certain benefits of regulation for bitcoin, including increased legitimacy. By invoking the Coffee bonding theory, this Article offers another perspective on the regulation of bitcoin.
Full article available here.
---
LEAD Us Not into Temptation: A Response to Barbara Fedders's "Opioid Policing"
Volume 94
Anna Roberts
In "Opioid Policing,"* Barbara Fedders contributes to the law review literature the first joint scholarly analysis of two drug policing innovations: Seattle's Law Enforcement Assisted Diversion (LEAD) program and the Angel Initiative, which originated in Gloucester, Massachusetts. Even while welcoming the innovation and inspiration of these programs, she remains clear-eyed about the need to scrutinize their potential downsides. Her work is crucially timed. While still just a few years old, LEAD has been replicated many times and appears likely to be replicated still further—and to be written about much more. Inspired by Fedders's call for a balanced take, this Response examines a variety of sources that have described the LEAD program, investigating what they tell us about the ability of commentators to examine (and contribute to) the list of the program's costs and benefits. Part I examines the way in which the positive potential of this program is described, and possible tendencies to paint a picture that may be unnecessarily rosy. Part II turns to the other side of the equation and highlights potential risks that commentators may downplay, or even compound.
Full article available here.
*Opioid Policing, Barbara Fedders, 94 Ind. L. J. 389 (2019)
---
---
Controlling Biogenic Volatile Organic Compounds for Air Quality
Volume 94
Brian Sawers
This Article tells a story that is true but seems completely wrong: Trees can make air pollution worse. Smog and ground-level ozone require two chemical ingredients to form: nitrous oxides (NOx) and volatile organic compounds (VOCs). On a warm, sunny day, these two precursors combine to form smog and ground-level ozone, a pollutant. While NOx are pollutants that are largely human-created, VOCs can originate with plants. In fact, emissions of just one type of VOC from trees exceed all human-caused emissions.
This Article presents new research on the impact of plants, especially trees, on air quality. The science is complicated and evolving, but some conclusions are possible. Different species emit greater or lesser amounts of VOCs, and emissions vary through the year. Some plant species also consume atmospheric VOCs, enough to outweigh their own emissions and thus remove VOCs from the air on net. Trees generally have an outsize impact as compared with other plants because trees are large plants and therefore large emitters. Thus, the mix of species in a given area has an impact on air quality. Building on new science, this Article argues that choosing the right trees can improve air quality. Governments should encourage the planting of trees that clean the air, while discouraging or restricting the planting of trees that contribute to air pollution. Many cities are already encouraging tree planting for a variety of environmental and other benefits, but planting the wrong trees will worsen air quality.
Full article available here.
---
Legislatively Overturning Fort Stewart Schools: The Trump Administration's Assault on Federal Employee Collective Bargaining
VOLUME 94
Richard J. Hirn
In his Fiscal Year 2019 Budget Submission President Trump noted that about 60 percent of Federal employees belong to a union and lamented that dealing with Federal employee unions ostensibly "consume[s] considerable management time and taxpayer resources, and may negatively impact efficiency, effectiveness, cost of operations, and employee accountability and performance." Although he acknowledged that Federal employee unions can negotiate over fewer matters than can unions in the private sector, he nonetheless claimed that collective bargaining contracts can negatively impact agency performance, workplace productivity, and employee satisfaction. The President told Congress that "[a]gency managers will be encouraged to restore management prerogatives that have been ceded to Federal labor unions," and that "[t]he Administration sees an opportunity for progress on this front and intends to overhaul labor-management relations." The Administration took such an opportunity this past April when it submitted proposed legislation to the House and Senate Armed Services Committees that would revamp the statutes that authorize the Department of Defense (DOD) to operate schools on bases in the United States and overseas for military dependents. In 1990, the Supreme Court unanimously ruled in Fort Stewart Schools v. Federal Labor Relations Authority that teachers and other educational personnel in DOD's domestic dependents schools could collectively bargain over wages because, unlike the majority of Federal employees, their salaries are not set by statute. DOD's new legislative proposal contains a provision that would statutorily overturn the Fort Stewart Schools decision by granting the Secretary of Defense sole and exclusive discretion to set compensation rates in the DOD dependents schools. This article argues that those bargaining rights are at risk if the Administration succeeds in eliminating the right of teachers in DOD schools to bargain over pay.
Full article available here.
---
"You Have the Data" . . . The Writ of Habeas Data and Other Data Protection Rights: Is the United States Falling Behind?
VOLUME 94
Sarah L. Lode
Amidst a global trend of protecting individuals from unnecessary invasions of privacy and in a world culture where nations are finding more innate rights of privacy than ever before, is the United States trailing in the protection of its citizens' personal data? When looking at changing legislation and constitutions across the globe, it is hard not conclude that the United States could learn a thing or two in the way of personal data protection: specifically, how to better protect personal medical records, treatment data, and other health-related information. American citizens are given seemingly little or no control over the use, dissemination, and storage of their personal data—this is especially apparent when United States' legal footwork is compared with several other parts of the world. Although the United States enacted the Health Insurance Portability and Accountability Act (HIPAA) (which was passed in 1996 and is rarely updated) to provide some protection of medical data, along with several other topical data protection statutes and acts, the United States' ad hoc approach does little to protect citizens' personal data, which is becoming the norm in other parts of the world. Internationally, citizens are provided, and sometimes constitutionally guaranteed, avenues to challenge the use, collection, and storage of their personal data by governmental and private agencies alike. Other world citizens have access to a variety of rights and writs that allow an individual to control the use, distribution, and storage of his personal information. These rights include the writ of habeas data, the right to be forgotten, the right to erasure, the right to stop processing, and the right to access. With the goal of further understanding the changing international climate regarding personal data protection, this Note will not only discuss the past and current laws in several countries and regions—specifically Latin American countries and the European Union—but will attempt to harmonize these changing international data protection norms in a way that could allow the United States to build its own comprehensive data protection scheme. While the international trend towards more personal data protection covers a wide variety of personal data, this Note will focus predominately on the protection of personal medical records as a case study and starting point from which to propose a more comprehensive solution for reforming United States legislation.
Full article available here.
---
Sticks, Stones, and So-Called Judges: Why the Era of Trump Necessitates Revisiting Presidential Influence on the Courts
VOLUME 94
Quinn W. Crowley
In the United States, there is a long history of Presidents and other elected officials clashing with the courts. These clashes have often been about complex and significant issues, including the role of judicial review in American jurisprudence, slavery, New Deal legislation, and the treatment of Native Americans. Presidents choose to attack the judiciary for a number of reasons, but it is not entirely clear where the line should be drawn between legitimate acts of presidential dissent and acts of active hostility meant to undermine the legitimacy of the judiciary. Moreover, what is the consequence of a judiciary whose legitimacy is weakened over time? While the legislative branch is able to constitutionally alter the courts, primarily via jurisdiction stripping and judicial impeachment, the executive is much more limited in terms of legitimately checking the judicial branch. This Note concludes that, while President Trump's behavior regarding the judiciary has been the subject of intense media scrutiny during his first two years in office, it is important to place his comments and actions in a historical context by looking at the examples set by past Presidents. Through this frame of analysis, this Note concludes that, although President Trump's rhetorical attacks on the independence of the judiciary—particularly in the criminal context and in targeting individual judges—have been numerous and unprecedented, President Trump is also quietly shaping the makeup of the judiciary in a way that could become even more drastic if his administration embraces a modern Court-packing plan or continues to make judicial appointments at staggering rates.
Full article available here.
---
Sites of Storytelling: Supreme Court Confirmation Hearings
VOLUME 94
Patrick Barry
Supreme Court confirmation hearings have an interesting biographical feature: before nominees even say a word, many words are said about them. This feature—which has been on prominent display in the confirmation hearings of Judge Brett Kavanaugh—is a product of how each senator on the confirmation committee is allowed to make an opening statement. Some of these statements are "lavish in their praise," some are "lavish in their denunciations," and some are "lavish in their equivocations." The result is a disorienting kind of biography by committee, one which produces not one all-encompassing narrative—with tensions reconciled, discrepancies explained, and the presentation of a coherent, if complex, portrait of the nominee—but rather several competing biographies, many of which directly war with each other. This experience has repeated itself in virtually every Supreme Court confirmation hearing since confirmation hearings became a regular part of the nomination process in 1955. There is a lot to regret about this. Partisan bickering doesn't need any additional forums nor is the country really at a loss for grandstanding. At the same time, however, the hearings do offer a rare opportunity to study how this very public stage serves as an important site for storytelling about America's highest court, about the people we deem fit to sit there, and about justice more generally.
Full article available here.
---
Evading Constitutional Challenge: DAPA's Implications for Future Exercises of Executive Enforcement Discretion
VOLUME 93
Lucy Chauvin
This Note focuses on how President Trump and future presidents generally can achieve deferred-action-related goals without transgressing the boundaries of permissible enforcement discretion. Part I discusses United States v. Texas and addresses the specific challenge brought to President Obama's immigration policy as well as scholarly arguments regarding DAPA's constitutionality. Part II identifies the constitutional source of authority for enforcement discretion and explores interplay between the executive's somewhat conflicting duties under the Take Care Clause. Part III looks at the development of enforcement discretion over time and specifically within the context of immigration law. Part IV focuses on the historically limited role of the judiciary in this area of the law. Lastly, Part V addresses how President Trump can move forward with implementing his own immigration policy without running into the same constitutional roadblocks that his predecessor faced.
Full article available here.
---
Congressional Authorization of the Campaign Against ISIL
VOLUME 93
Tyler Salway
This Note argues that Congress has already expressly or implicitly authorized the use of force against ISIL through past legislation. I make this argument by applying the existing evidence of authorization of force to the framework laid by Youngstown. The argument is two-fold: that the hostilities are expressly authorized under the 9/11 AUMF and that the hostilities are implicitly authorized by congressional appropriations.
In Part I of this note, I outline both the birth and rise of ISIL. I examine the background of the organization in order to illustrate why ISIL falls within the scope of the 9/11 AUMF. Part II of this Note then explains the manners in which Congress has already granted authorization to use force. In Part II.A, I outline how Congress has explicitly authorized the executive to use force against ISIL through the 9/11 AUMF. In Part II.B, I explore how Congress has implicitly authorized the executive to use force against ISIL through appropriations. In Part III, I examine how the avenue used by the Obama administration could be used by President Trump as he continues the campaign against ISIL.
Full article available here.
---
Uniform Enforcement or Personalized Law? A Preliminary Examination of Parking Ticket Appeals in Chicago
VOLUME 93
Randall K. Johnson
This Article is one in a series of papers that sets the record straight about the type, quality, and quantity of information that U.S. cities may employ, so as to make more informed policy decisions. It does so, specifically, by examining information that is collected by the City of Chicago: in order to gauge the uniformity, as well as the relative cost effectiveness, of the parking ticket appeals process. The Article has six (VI) parts. Part I is the introduction, which sets the stage for a preliminary examination of the parking ticket appeals process in Chicago. Part II describes the applicable law. Part III explains this Article's methodological approach, which employs percentage analysis to explain how parking tickets are distributed, how parking ticket appeals are distributed, and how frequently ticket recipients obtain relief in Chicago. Part IV outlines the Article's findings and positive analysis, which includes the fact that more advantaged zip codes have higher administrative costs and lower error rates than disadvantaged zip codes. Part V contains its key normative recommendations. Part VI is the conclusion.
Full article available here.
---
Understanding the Complicated Landscape of Civil War Monuments
VOLUME 93
Jessica Owley and Jess Phelps
This essay examines the controversy regarding confederate monuments and attempts to contextualize this debate within the current preservation framework. While much attention has been paid to this topic over the past year, particularly with regard to "public" monuments, such discussion has generally failed to recognize the varied and complicated property law layers involved—which can fundamentally change the legal requirements for modification or removal. We propose a spectrum or framework for assessing these resources ranging from public to private, and we explore the messy space in-between these poles where most monuments actually fall. By highlighting these categories, we provide an initial introduction of a typology for evaluating confederate monuments, serving as a foundation for an exploration into the nature of property law and monument protection.
Full article available here.
---
Reciprocal Immunity
VOLUME 93
Colin Miller
A defendant is charged with using extortionate means to collect a loan. Two brothers give statements to the FBI. One brother's statement tends to incriminate the defendant. The other brother's statement tends to exonerate the defendant. Both brothers indicate that they will invoke the privilege against self-incrimination if called to testify at trial. The prosecutor gives immunity to the brother whose statement incriminates but doesn't give immunity to the brother whose statement exonerates. The jury only hears from the first brother and returns a guilty verdict.
This essay advances a reciprocal rights theory. It argues that the Constitution precludes statutes and rules from providing nonreciprocal benefits to the State when the lack of reciprocity interferes with the defendant's ability to secure a fair trial, unless reciprocity would implicate a significant state interest. Therefore, unless a significant State interest is involved, a grant of immunity to a prosecution witness should trigger reciprocal immunity to a directly contradictory defense witness.
Full article available here.
---
Intangible Fish and the Gulf of Understanding: Yates v. United States and the Court's Approach to Statutory Interpretation
VOLUME 92
John M. Garvin
Is a fish a tangible object? The answer in most cases is obviously "yes." But in Yates v. United States, the Supreme Court held that fish are outside the meaning of the phrase "tangible object" as it is used in the Sarbanes–Oxley Act of 2002. This Note argues that the Yates decision provides a lens with which to examine the Court's contemporary methods of statutory interpretation. In adopting the textualist vocabulary most famously associated with the late Justice Scalia, the Justices have committed to speaking the same language. Still, fundamental differences between the Justices remain. These differences expose the inherent flexibility of the textualist approach, and its capacity to accommodate ideological, normative choices in deciding cases. The Yates decision is a model of what we can expect from statutory interpretation decisions in the future: majority and dissenting opinions that engage fully with each other's reasoning, close readings of statutory text, and narrow focus on the facts of the case.
Full article available here.
---
How Conservative Justices Are Undermining Our Democracy (or What's at Stake in Choosing Justice Scalia's Successor?)
VOLUME 92
Alan E. Garfield
In this essay, Professor Garfield contends that the conservative justices on the Supreme Court have allowed elected officials to manipulate laws to entrench themselves in office and to disenfranchise voters who threaten their power. The justices' unwillingness to curb these abuses has largely redounded to the benefit of the Republican Party because Republicans control the majority of state legislatures and have used this power to gerrymander legislative districts and to enact voter‑suppressive laws such as voter ID laws. With Justice Antonin Scalia's unexpected passing during the administration of a Democratic president, the conservatives' control of the Court has been put into play. While the media and presidential candidates have focused on the implications of a shifting Court majority for individual rights, it is likely that, behind the scenes, politicians are much more focused on the implications of a shifting majority for their ability to hold onto power.
Full article available here.
---
Too Heavy a Burden: Testing Complicity-Based Claims Under the Religious Freedom Restoration Act
VOLUME 92
Kaleb Brooks
This Note argues that courts ought to recognize, in the context of complicity-based claims under the Religious Freedom Restoration Act, a sound distinction between burdens on religious conduct, which enjoy protection, and burdens on mere religious sentiment.  In light of the structure of complicity-based claims, such a distinction between conduct and sentiment is the only sound approach that respects the Act's requirements. The Note reaches this conclusion through a survey of the various complicity-based challenges to the Health and Human Services contraceptive care mandate for religious non-profit employers under the federal Religious Freedom Restoration Act in the period between Burwell v. Hobby Lobby and Zubik v. Burwell.
Full article available here.
---